Naomi Caietti is a credentialed project manager, consultant and enterprise architect with 27+ years of public and private information technology (IT) project leadership expertise. Caietti specializes in the delivery and operational recovery of data center services, custom software solutions for enterprise IT projects, and organizational change leadership.
Naomi Caietti is the Founder of a Women's Network launched this Fall 2013 called "The Glass Breakers". Recent interviews and publications can be found via PMI Career Central, PMI Today, PM Network, AtTask Talking Work, PMTV, ProjectManagement.com, #PMChat.net, and OneDesk.
Naomi is one of the top 50 project management professionals (PMP) on twitter, a key contributor to the #PMChat Community of Project Managers, She is a global speaker and a featured subject matter expert for the ProjectManagement.com community with over 550K members, was interviewed for PMI's PM Network January 2013 article "The Blame Game" and is a contributing author to Peter Taylor's book "The Project Manager Who Smiled" released June 2013. She is highly recommended for her project management leadership at State of California, PMI and in her community.
Professional Skills
Change Management
Leadership
Project Management
Strategy
Contributing Author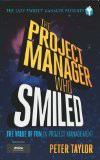 I have presented to, worked with, and trained hundreds of project managers across the world and I always advocate putting the right level of fun into the project work. I have personally seen how it…
About a year ago, I woke up at 4:30 A.M. and could not get back to sleep because a Twitter-inspired book concept kept swirling around in my head. Twitter, as you may know, is a social networking and…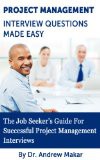 Get the Project Management Job You Deserve in 7 Easy StepsDon't waste time memorizing an exhaustive list of interview questionsLearn a simple 7 step process for finding, preparing and passing your…
Job Title

Project Manager/Consultant
Location

Folsom, CA
United States