Lessons Learned: Why don't we learn from them?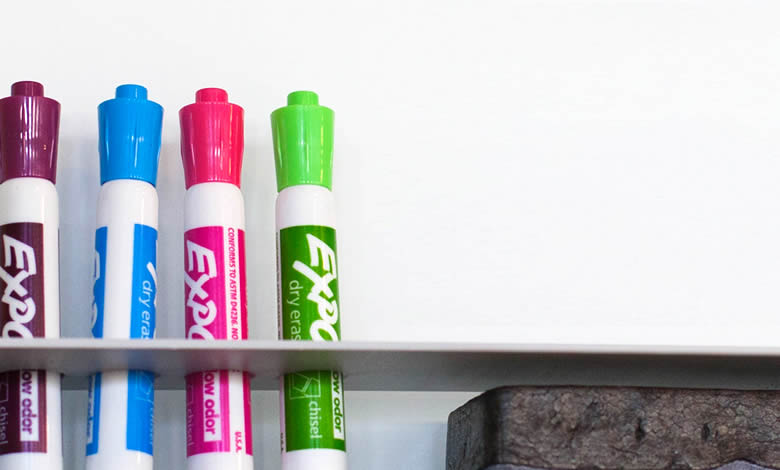 The question that is often asked amongst many of us in project management is 'why didn't we learn from that experience? Albert Einstein said 'Insanity is doing the same thing over and over again and expecting different results. So why do we accept 'insanity' as the path of project management?
The next time you are in a meeting just try this out. Whether you are presenting or someone else it doesn't matter but what happens when the inevitable happens, you go to write something on the flipchart or the whiteboard and the pen is dry. How many of you (and I freely admit I am just as guilty) put the pen down on the rack again, pick up another one and carry on with the key, interesting, important point you were making. Thereby leaving the same dry pen for the next person – or worse, for yourself to do the same thing again a little later in the meeting.
Did you expect the pen to magically refill itself? Of course not, madness!
Did you put the pen in the bin and ensure that a new one was put in its place, or at least noted for someone that new pens were required? Of course not, madness!
A simple lesson in lessons learned, or the process of not learning to be more precise.
So are we programmed to not learn lessons?
Clearly not, if that was the case then we would have wiped ourselves out as a race a long long long time ago.
So why don't we learn lessons when it comes to project experiences?
Well, I think that in actual fact we do, or personally we do. Our personal project experience has to be a learning experience (even if that learning experience is 'I am getting out of project management and finding a real job to do…').
No, we do learn and we do progress and grow as project managers and we are all the better for it.
The challenge comes from sharing the knowledge of those lessons learned amongst others, and in learning from others experience in return. It is a matter of scale and capability all mixed in with time and priorities.
It is not the process of binning the empty pen and replacing the pen but in letting others know what and why you did that and how it can benefit them in the future and why they should also pass on this piece of knowledge.
It is less 'lessons learned' than 'lessons shared'.
So the next time you go to write something on the flipchart or the whiteboard and the pen is dry stop – turn to face your audience and say 'Right this pen is going in the bin now and let me tell you why …'
Related Books on Amazon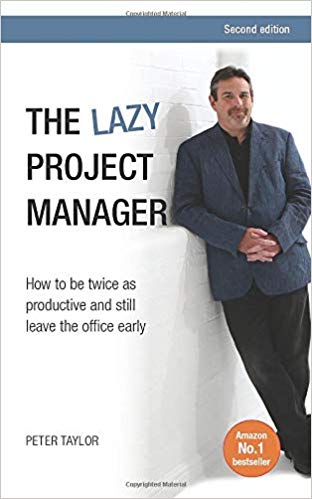 In The Lazy Project Manager Peter Taylor reveals how adopting a more focused approach to life, projects and work can make us twice as productive. The Lazy Project Manager has been the project…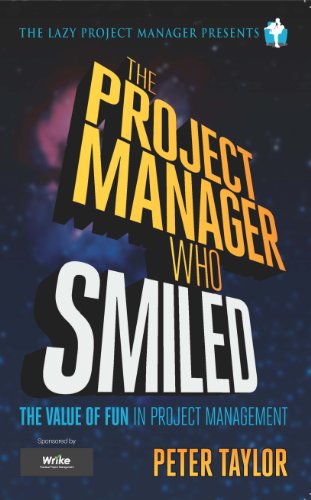 I have presented to, worked with, and trained hundreds of project managers across the world and I always advocate putting the right level of fun into the project work. I have personally seen how it…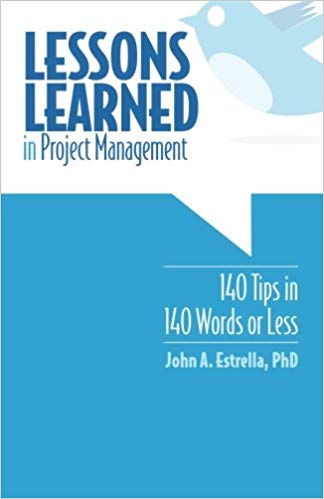 Based on the Twitter concept, I reasoned that if experienced project managers could come up with 140 tips and lessons, each in 140 words or less, that would constitute a concise body of knowledge…
Actionmint's articles are about productivity, collaboration, entrepreneurship & project management. Everything about getting your work done.
Subscribe and get your daily mints by email or RSS