Stealth Projects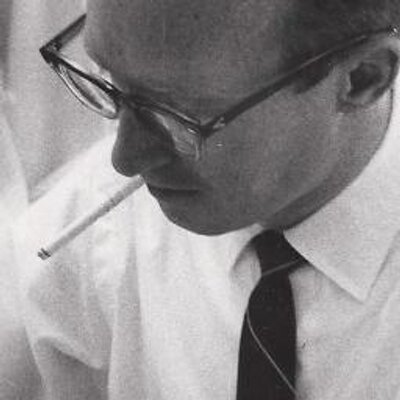 Back when I was a newspaper editor, I got into a monumental special edition, our self-congratulatory recognition of the paper's 150th anniversary. It made a lot of money, but our management of it failed to match the grand expectations in other respects.
The organization mostly treated the matter as a replication of what we all did every day, only bigger and with a more extended schedule. We news folks figured there had to be loose bits of time in our schedules, and story ideas and photo subjects lying around. No big deal, just somewhat burdensome.
We did it one step at a time. There was no master plan, and there was zero meaningful consultation among the major stakeholders. We made no attempt to do anything other than leave it to each department: Gear up for a big effort. That's the only way we knew how to do it.
So the advertising department incentivized the sales force, and ads poured in far above expectations. The amount of sold space determined the size of the edition, which was to be 50 percent advertising, 50 percent news. In the end, it bulked up to roughly twice the original estimate, which itself was huge.
The news department had no budget for this, so a small number of people worked on it, mostly on their own time, while a greater number did their best to avoid conscription.
It was a six-month grind. The outcome – contentwise – was okay but well short of the historic masterpiece it could have been.
Was that a project? Of course it was. None of us had ever heard of project management, but we could at least have stopped to examine our assumptions, established some controls and set up communication linkages. We could have negotiated some realistic objectives.
It would have helped if we managers had brainstormed what it would take to ensure quality in the final product.
Never occurred to us to do any of that. We just saw it as one more slug-it-out chore, albeit a hefty one. We knew nothing of the concept of scope creep, either, but in this case it accelerated to a gallop, and we got thoroughly trampled.
With that example in mind, let's all take a look at our routine behavior. Do we, in fact, in our general practice, disturb the placid surface of our days by regularly stopping to ask sensible questions? About such things as what we're doing and why and how? Could something be creeping up on us?
When we don't do that, we embark on each day with no expectation of challenge or opportunity. It's just going to be another ordinary day. But often it isn't, or shouldn't be.
So here's a question: How much of your day is devoted to project management activities?
That depends upon how much of your day is devoted to projects. And that depends upon how good a manager you are.
The whole string of dependencies there sits on your definition of "good manager." When you successfully complete what you're supposed to be accomplishing, you're good.
To be good as a manager, you do things well through the efforts of other people. You establish specific metrics for such things as staff skills improvement and process problem solving. When the metrics are fulfilled, the effort is complete.
Those are mini-projects – and sometimes not so mini. You're a project manager when the work involves innovation, complexity, uncertainty, risk and resource limitations – especially if you have no functional authority over people you depend upon.
Considering all that, take a look at what you do. Whether it is called a "project" or not, whether it's in the workplace, or up on a ladder painting the house, or conducting some other part of your life, it may well be actual project work. Doing it well requires project management.
This may seem an inappropriate glorification of what it takes to, for example, introduce a new process at the office or organize a booster club fund drive or enjoy a family vacation.
Well, just think back to the lingering resentment among staff people who unexpectedly had their comfortable old routine rudely disrupted in favor of a system that does nothing for them personally. Or how the family still mentions every summer the time we went off for three weeks and left the windows open in the house.
Do you have to convene a stakeholder brainstorm, draw up a charter and do a work breakdown to, say, pull off a space shuffle when a new piece of equipment is to be located in the workspace?
Yes, you do. It may all be accommodated on one sheet of paper, but everything is going to go a lot more smoothly if everybody is consulted in advance, the whole process is thought through/documented and unpleasant surprises are avoided.
A useful way to develop greater alertness to project management in our lives is to track the occurrence of the "Oh darn!" effect. (Insert your own favorite exclamation.) That's when you realize you didn't remember the sunscreen, didn't ask the boss first or didn't realize IT needed two weeks' notice.
How many times have we all gotten into some activity or other, taken action and made irreversible decisions – then realized we really should have done some additional consultation, planning and preparation before making commitments?
The sudden dawn of frustration is the marker of unmanaged project behavior. Was that a stealth project than snuck up on me... or was it a project all along, and I just didn't manage it?
Related Books on Amazon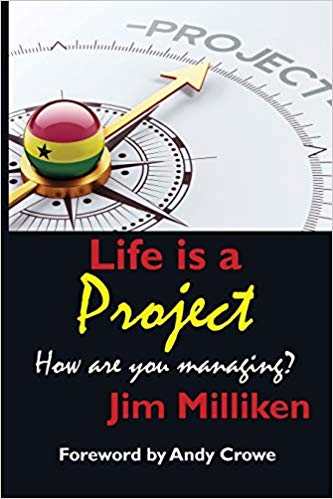 Jim Milliken is a solo consultant and trainer in skills of personal productivity, communication, supervision and management. He emphasizes workplace-based practices applied to real situations. He has…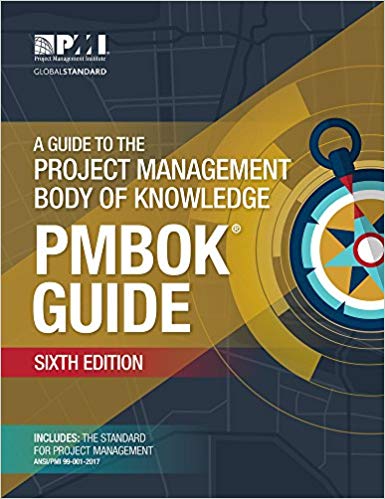 The PMBOK® Guide–Sixth Edition – PMI's flagship publication has been updated to reflect the latest good practices in project management. New to the Sixth Edition, each knowledge area will contain a…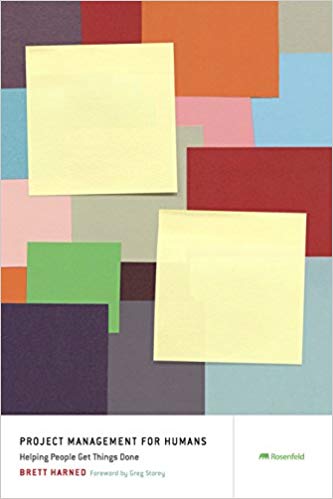 Project management it's not just about following a template or using a tool, but rather developing personal skills and intuition to find a method that works for everyone. Whether you're a designer or…
Actionmint's articles are about productivity, collaboration, entrepreneurship & project management. Everything about getting your work done.
Subscribe and get your daily mints by email or RSS