6 Ways to Utilize Criticism to Your Business' Advantage
Entrepreneurs are passionate, but we're stubborn people. This combination helps us overcome seemingly insurmountable boundaries, but it also prevents us from seeking out and absorbing tough to swallow information, including criticism.
If you would've taken all of the advice and criticism from others over the years, you wouldn't be an entrepreneur, so it's natural to fight back against those who doubt you. While it's natural, you don't have to. In fact, criticism can serve as a source of fuel and important information for your business. It can even help you market your business by turning your biggest critics into your most dedicated supporters.
As a writer and entrepreneur, I had to learn how to shake off harsh criticism very quickly in order to sleep at night. I used to toss and turn thinking of how upset I was and creating clever responses in my head for hours. I eventually wised up to realize that each email, article comment, or phone call I received, whether positive or negative, was an opportunity, not of a setback. Here are six ways you can utilize criticism to benefit your business.
1. Improve Your Customers' Experience
Young entrepreneurs are taught to seek out information and critiques when developing their business. The most helpful feedback from others isn't from family members telling them they have a great idea. The best insight is based on how a business can improve. Negative words against the business you've poured your life into stings, but if you can take it as honest feedback from a customer and use that to improve the experience for others, you'll not only sleep better, you'll have a better business.
2. Respond with Class and Dignity
Potential customers pay close attention to not only the reviews about your business, but your responses to them. On Yelp, along with other review websites, business owners are given the opportunity to respond to critics who post negative reviews. This is not an opportunity for you to tell somebody off, even if you feel they are wrong. This doesn't mean you have to go against your principles or reward someone who is out to get you, but it does mean responding with class and showing people who may view this review that you treat even your harshest critic with respect.
3. Engage Carefully
Entrepreneurs spend thousands of marketing dollars to engage their current and potential customers. Having one reach out to you, even when angry, is a chance to interact with your market.
I added "carefully" because of a recent scenario I witnessed on Yelp. An entrepreneur engaged with a customer who left negative feedback in person and did not do it in an appropriate way. Not only did they make a worse impression on this individual customer, thousands of others can now view and read about it online.
4. Thank Your Customers
After years of being in business and providing for thousands of customers, it's easy to forget that each one of your customers took an active effort to select your product or service over many competitors. They chose your business to give their hard earned money to. There is something very special about that. Thank every single one of your customers. Even the angry ones will respect this act.
5. Correct Mistakes
We are human; we are not above mistakes. Because of my experience as a service provider, I often don't give feedback when I'm upset. I turn the other way and never come back to that business again. This is not a good approach, but a common one.
If you're receiving criticism, you have been given the rare opportunity to address and correct the mistake. Most angry customers express their feelings because they had higher expectations or are a return customer. Don't waste this opportunity. Do what you can to correct the mistake.
6. Collect Feedback and Comments
Don't run away from criticism, run towards it head-on. Create documents or spreadsheets to keep track of every piece of feedback you get. Take down the customer's information, your thoughts on the matter, how you responded, and their response. Keeping this information will stand as a reminder to you and will help take action to improve your product or service, or the way you position or market it. This is valuable information someone has volunteered to give to you. Take advantage!
Related Articles
Related Books on Amazon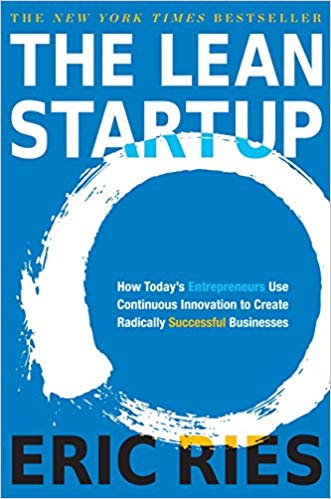 Most startups fail. But many of those failures are preventable. The Lean Startup is a new approach being adopted across the globe, changing the way companies are built and new products are launched.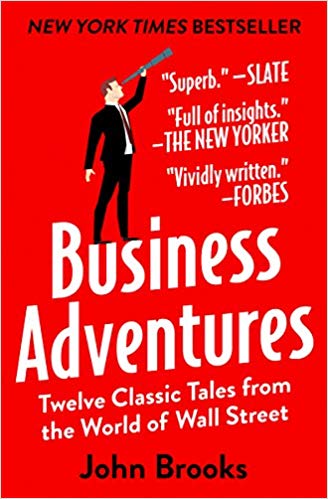 What do the $350 million Ford Motor Company disaster known as the Edsel, the fast and incredible rise of Xerox, and the unbelievable scandals at General Electric and Texas Gulf Sulphur have in common?…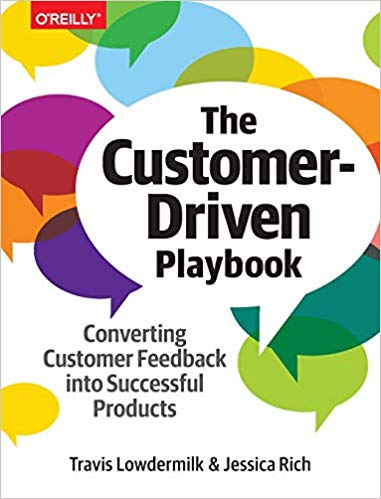 Many product developers wish they could work more like a startup, with small, nimble teams capable of making quick decisions. But for many businesses, pivoting swiftly to capture new opportunities is…
Actionmint's articles are about productivity, collaboration, entrepreneurship & project management. Everything about getting your work done.
Subscribe and get your daily mints by email or RSS