How to Find and Acquire Relevant Twitter Followers
Are all Twitter followers created equal? You've probably seen accounts with tens of thousands of Twitter followers, but have you ever wondered how many of those followers are engaged in what they are reading? Finding the right, relevant followers will help you build a network of engaged, targeted brand ambassadors.
Understanding Your Twitter Audience
Before you can define what a relevant follower is for your particular brand or industry, you need to understand your audience. Start by auditing your existing followers; you can get some great data on your existing group of followers using FollowerWonk. Once you get a better understanding of your audience, you will have answers to questions about their values, desires, what influences them to make decisions, and more.
Creating an Awesome Twitter Profile
Before you can start building a huge list of engaged Twitter followers, there are a few simple things you need to do:
Make sure you properly fill in the detailed bio. You have 160 characters, so make every one of them count.
If you have a personal Twitter account, include a picture of yourself. If it's a business account, include your company logo. Research shows that people trust faces they've seen multiple times.
Personalize your header and background image to brand your company.
Make sure you enter your location so you show up in geo-specific searches.
Finding Thought Leaders
Who are the thought leaders in your industry? You know the type: they have thousands of followers and are recognized and trusted by all.
Finding Relevant Followers
Tweet at these thought leaders and experts. If they think that your tweets are valuable or interesting, they might re-tweet them to their followers. In turn, these followers will associate your tweets with the opinions of a thought leader, garnering you targeted followers that already associate your name with that of an industry expert.
Once you find the thought leaders, follow the same people they are following. Many will follow you back, as a courtesy. Be sure to reach out to your new followers with a mention in a Tweet to thank them for following you.
In addition to following the followers of industry experts, identify and follow people that are following your competitors. If they're following your competitors, they're a great prospect to become a follower of your profile as well.
Using Twitter Search
Twitter search is a free and easy way to find relevant Twitter users. It can be found at https://twitter.com/search-home or simply search from your Twitter account. Once you enter a keyword phrase in your niche, you can select "people" in the results area on the left-hand side of the screen.

This simple search is powerful when used properly.
When to Tweet
Tools like Tweriod and SocialBro will show you the best times to tweet (when your target audience is online). Strategically timing your tweets is important for building engagement.
Unfollowing to Maintain Your Ratio
If you keep adding more followers, you'll eventually reach the Twitter limit. Once you get there, Twitter won't let you add any more followers until the ratio of "followers" vs. "following" improves. Find and remove the people that are not following you back.
Once this is done, you will be able to continue following more people and continue increasing your relevant followers. But be careful – aggressive following and unfollowing will get your account flagged and possibly removed or banned. Limit your following and unfollowing to around 20 per day and you should be fine.
Quality Content
You can spend a whole lot of time trying to find the best Twitter followers, but if all your tweets are marketing your products and services, you've wasted your time.
In order to get value from the relevant followers, you need to build social engagement. The best way to do this is by providing high-quality tweets that your followers want to share. One of the best ways to do this is to find your influencers and provide tweets that give value to what they're already talking about. Don't just copy their work, do the research and provide a service. Once they realize you're talking about the same things they are, they are more likely to re-tweet for you.
Engaging & Interacting With Your Twitter Followers
In addition to crafting quality content, you'll need to engage with your followers by interacting with them. This will help solidify you legitimacy, build brand advocates, and further humanize your brand. Be sure to:
Search for tweets related to your niche, and join the conversation.
Use hashtags to place your tweets within other conversations, and filter tweets by hashtags using Twitter Search to find other conversations to join.
Ask and answer questions.
Host trivia, giveaways, and other contests to encourage engagement.
How to Encourage Re-tweets
One of the first things to remember when encouraging re-tweets is that you only have 280 characters. Also, avoid using the re-tweet button. It's the lazy way out, and provides less value to your followers than providing a value-adding comment with the retweet.
When you re-tweet, place the RT abbreviation for "re-tweet" at the beginning of your message. Next, include the contributor's Twitter name. Make sure the message is no more than 100 characters to allow for additional re-tweets. Shrink your link using bit.ly or another tool, so that you can track click metrics.
Example:

RT @TwitterUser Learn how to #retweet like a pro. http://ow.ly/ooLgY

Promoting Your Twitter Account
Be sure to include your Twitter handle in your email footer, on your website, and on your business card. Also, consider including it in other marketing materials you distribute. These are easy ways to grow your following on Twitter with relevant, potential buyers and brand advocates.
Conclusion
All Twitter followers are not created equal. Twitter shouldn't be a race to see who can get the biggest number of followers. Like many things, quality is better than quantity.
By properly defining your audience and then building an awesome profile to fit that audience, you'll have a good foundation. After that, search out the thought leaders that have influence in your niche. Use their list of followers as well as other twitter search tools to find people who are interested in your niche.
Once you start collecting followers, find out when a majority of them are online and tweet at that time. In most cases, you can then unfollow the people that don't follow you back. This will allow you to continue to grow your Twitter following.
By creating high-quality content that augments influencers in your niche and answering relevant questions, you can demonstrate your value to your followers.
When you re-tweet others, make sure you use the proper format. When others re-tweet your work, remember to tell them thank you.
Related Books on Amazon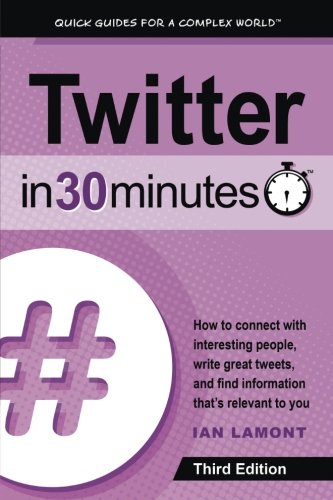 Revised and updated third edition! Are you interested in using Twitter, but don't know where to start? Are you mystified by hashtags, retweets, and other strange conventions? The revised and expanded…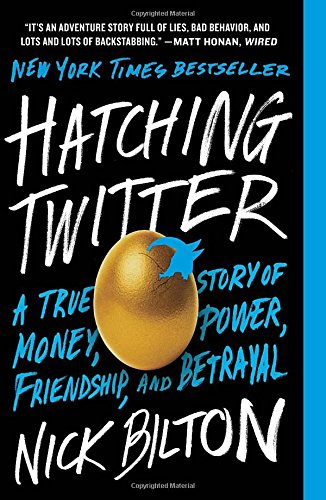 The dramatic, unlikely story behind the founding of Twitter, by New York Times bestselling author and Vanity Fair special correspondent The San Francisco-based technology company Twitter has become a…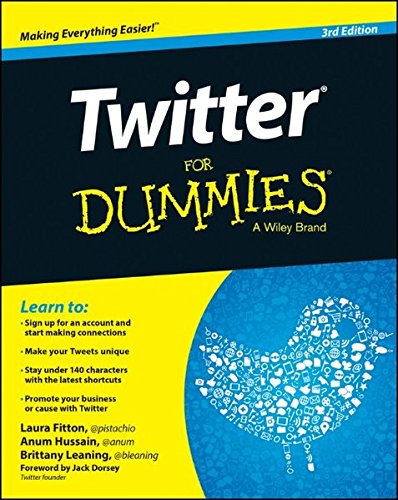 A fully updated new edition of the fun and easy guide to getting up and running on Twitter. With more than half a billion registered users, Twitter continues to grow by leaps and bounds. This handy…
Actionmint's articles are about productivity, collaboration, entrepreneurship & project management. Everything about getting your work done.
Subscribe and get your daily mints by email or RSS