Throw Out Complex Project Timelines & Achieve Results
As companies have started to grow again yet profitable growth remains a tall order, it is all the more critical that companies deliver the expected project results - on time, on/under budget and meeting/exceeding the intended results. Therefore, it is critical that we throw out the old paradigms, starting with the need for complex project timelines. I hear my project management colleagues thinking, "heresy!" However in my experience in working with companies ranging from entrepreneurial start-ups to international, multi-billion dollar organizations, I've found that what works (delivers bottom line results) consistently is quite the opposite - simple, common sense, people-focused projects. So, what are the keys to success?
Start with the people. The project leader and team are of number one importance to whether your project will deliver the expected results. Sometimes, people come as an after-thought. After all, doesn't everyone have full-time jobs to do already? And, in turbulent economic times, most quality potential project leaders are already working twice as hard. As a former VP of Operations, I fully understand this dilemma. Instead of assigning those who are available to what could be a $1 million dollar project or a project that affects your core product lines, take a step back and think about the best person to lead the project. There are countless ways to handle staffing issues, ranging from reallocating work to bringing in outside help, so don't let this be an excuse for not staffing your critical project properly.

The project leader doesn't have to be a full-time resource - it all depends on the project. And, do not get caught up in thinking that your project leader has to be a guru in creating complex project timelines, as it has little to do with success. Instead, ensure that your project leader has the leadership skills and background to effectively lead the project team and collaboratively work with everyone involved in the project, and is organized and focused on the project outcomes/results. In my experience with multiple $1 million+ successful projects, this is number one.

Develop a simple project timeline. There is no need for complex project timelines that require a PhD to track properly and/or a systems expert to understand. Instead, develop an understandable timeline with major milestones and accountabilities. Simple works! I've found the critical aspects of the timeline to be the following: clarity of the key dependent tasks and milestones on the critical path and clear, agreed-upon accountabilities. It is amazing how many times I've seen the timeline fall apart either by focusing on non-critical path tasks to the detriment of the critical path tasks or a lack of clarity about the accountabilities. After all, a team cannot own a task. There must be a task owner! Whether the task owner does the task completely on his/her own or works with a team to accomplish it, the task owner is accountable.
Follow-up is your key to success. Undoubtedly, my number one avenue to achieving project management success on projects ranging from product development launches to supply chain reorganizations and from ERP implementations to merger and acquisition integrations is follow-up. So, how does one follow-up......and when? Follow-up with the project team until the critical path, milestones and key accountabilities are clear. Then, follow up on critical path tasks and milestones. There is no reason to waste time on non-critical path tasks, as it can become a major distraction. Keep the team focused on the critical path. Remind critical path task owners when their deadlines are approaching. Ask if they have questions, concerns, roadblocks etc. Don't wait until the project falls behind. Instead, proactively follow up to ensure the critical path stays on schedule.

Aggressively tackle any roadblocks in the way of achieving the critical path. Encourage, appreciate and thank the project task owners. Remind them how their task fits into the big picture and how the project's outcomes are of value to the organization. Follow up on critical finances. Don't get lost in a debate over a few dollars. However, be extremely vigilant on the critical expenditures and those related to the critical path.
Instead of getting bogged down in the latest, complex project planning software and process, continually follow these three key steps, and you'll achieve significant project results.
Related Books on Amazon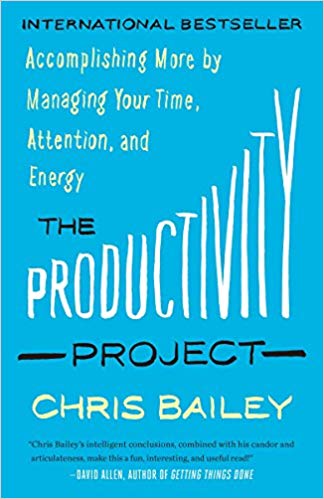 Chris Bailey turned down lucrative job offers to pursue a lifelong dream—to spend a year performing a deep dive experiment into the pursuit of productivity, a subject he had been enamored with since…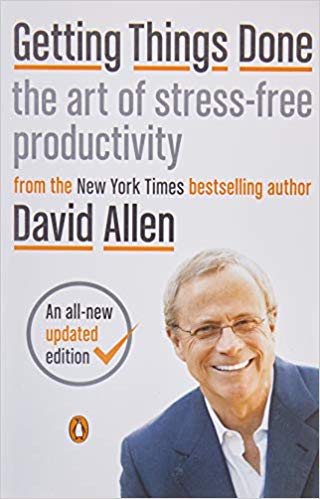 Since it was first published almost fifteen years ago, David Allen's Getting Things Done has become one of the most influential business books of its era, and the ultimate book on personal…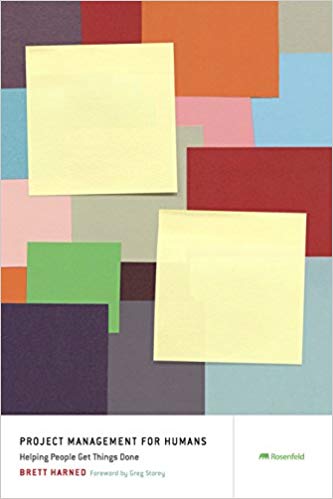 Project management it's not just about following a template or using a tool, but rather developing personal skills and intuition to find a method that works for everyone. Whether you're a designer or…
Actionmint's articles are about productivity, collaboration, entrepreneurship & project management. Everything about getting your work done.
Subscribe and get your daily mints by email or RSS